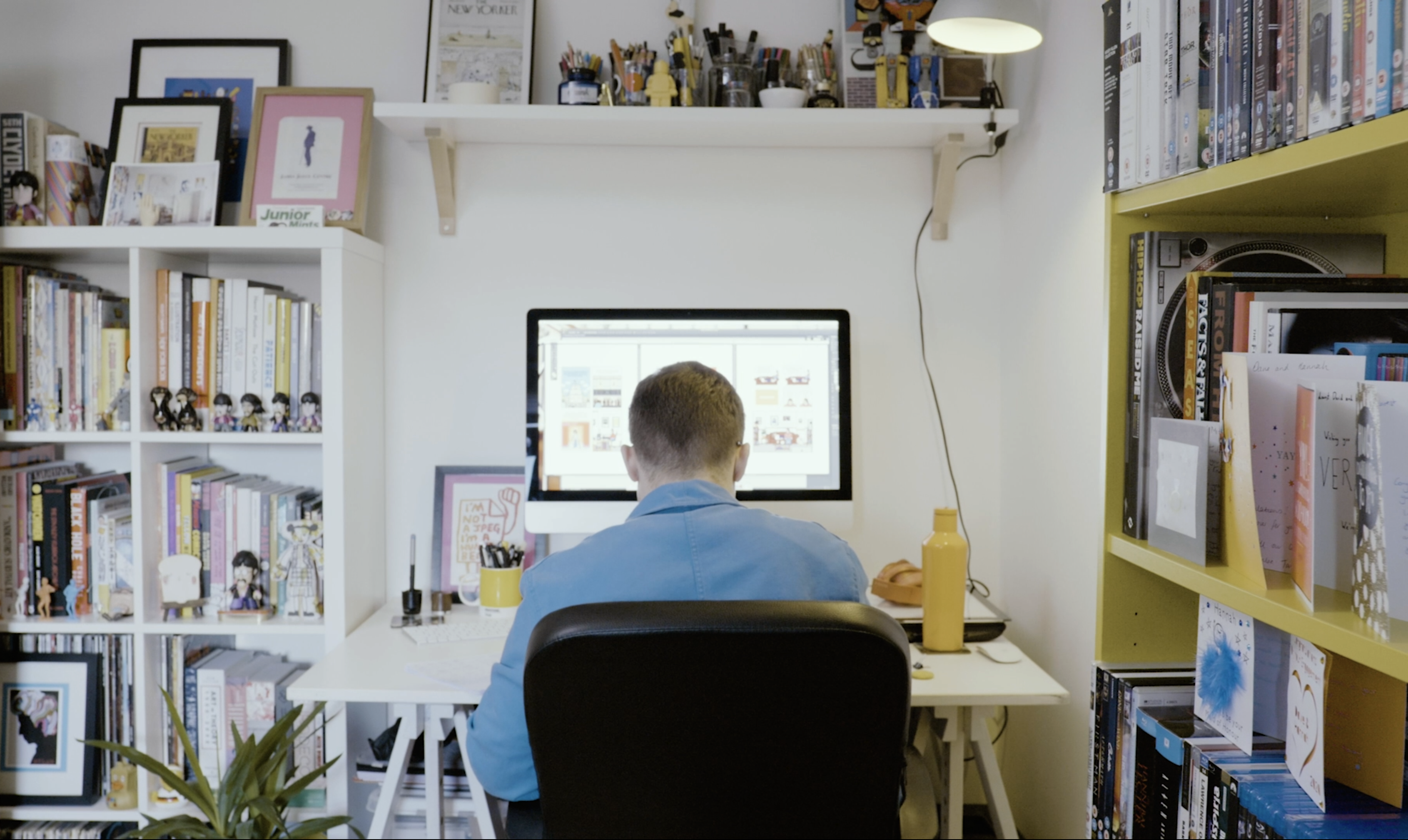 David Biskup is an award winning
Illustrator
and
Cartoonist
from London.
During a career spanning the best part of the worst decade in living memory, he has worked for a variety of clients - including Apple, Google, Facebook, The New Yorker, The New York Times, The Guardian, Stella McCartney, Pentagram and many more.
'There's Only One Place This Road Ever Ends Up,'
a graphic memoir about disability and love, won the 2019 ELCAF x WeTransfer Award. It was released in 2020 and is available to purchase
here.
Curated Portfolios:
Editorial
/
Spots
/
Covers
/
Crowd Scenes
/
Advertising
/
Comics
/
Animation
Selected Press:
WePresent,
It's Nice That (3),
It's Nice That (2),
It's Nice That (1),
Booooooom,
Broken Frontier (Seagram),
Broken Frontier (@Potus),
Juxtapoz,
Comics Bulletin,
Its Nice That Things
Contact:
david@davidbiskupillustration.com
(+44)(7)584662385
︎
︎